Serving the Industry's Needs Since 1973
Proto Gage Tool & Die
As the industry's leading supplier of precision metal stampings & production machined parts, Proto Gage has built a solid reputation for quality, value and professionalism. For more than 4 decades, the professional staff at Proto Gage has specialized in the stamping and machining of tight-tolerance parts with "Zero" defects. We offer reliable, efficient on-time service and deliveries at competitive prices and are tasked with creating sustainable industry relationships with our clients to ensure we are meeting their needs.

Headquartered in Sterling Heights, Michigan, Proto Gage serves a wide range of corporate and industrial clients. We are ISO 9001, 14001, 16949 and Ford Q1 certified organization and committed to providing our clients with the highest levels of service, support and quality assurance.
PRODUCTION STAMPING
Progressive Dies, Transfer Dies, Line Dies and Secondary Operations.
DEEP DRAW
Small to medium size draw capabilities.
PRODUCTION MACHINING
CNC machining centers, Vertical and Lathes.
 
PROTOTYPING
Complete in house prototype capabilities.
DIE & GAGE BUILD
Building of Progressive Dies, Transfer Dies and Line Dies.
 
IN DIE INSERTION
In die insertion of studs, nuts and components.
PRODUCTION WELDING
Robotic Mig welding and spot welding.
 
ASSEMBLIES
Spot weld, Mig Weld, Tox and part assemblies.
Various Certifications
WE'RE CERTIFIED
As an ISO 9001, 14001, 16949 and Ford Q1 certified organization, Proto Gage is committed to providing superior customer service and the highest standard of quality assurance.

ISO (International Organization for Standardization) is the world's largest developer of international standards and includes a network of national standard institutes.

The ISO 9001 quality management system provides organizations with a means to demonstrate their ability to provide products and services that meet customer and regulatory requirements across the globe.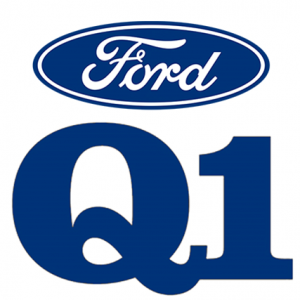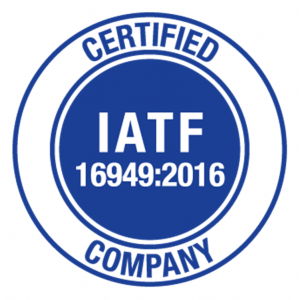 Those Who Trust Us
Our Clients
For over 4 decades we have been creating innovative stamping and machining solutions for clients all over the world.

We are proud to have helped our clients produce quality automobiles and other commercial products.

We service clients in the automotive, aerospace, and other industries. Here is a small list of some of our valued customers.